New Member Spotlight: Christopher Wittmann
Wed Feb 10, 2016 5:15 pm // comments // nnimitz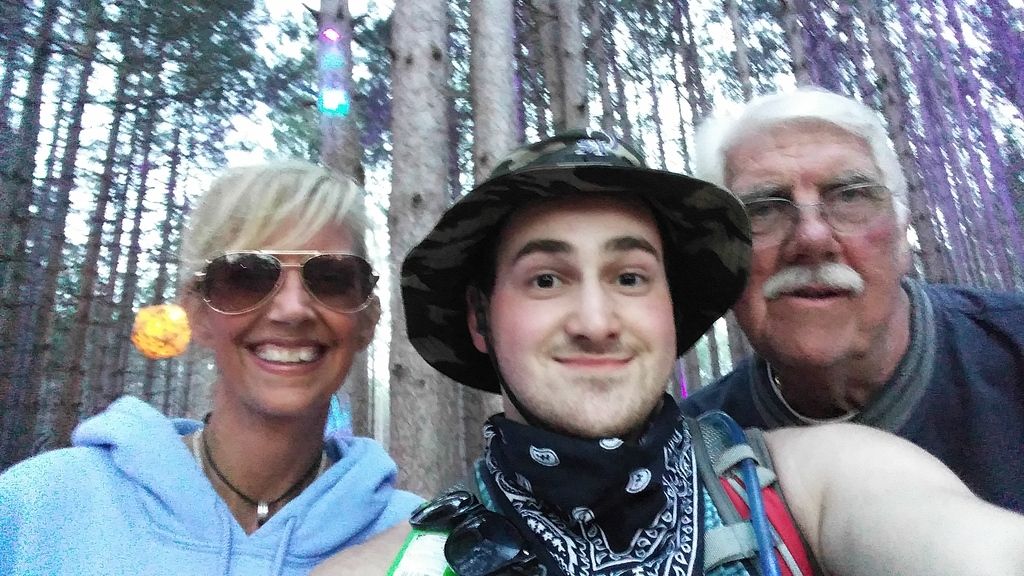 Hey Guys! My name is Christopher James Wittmann, but you all can call me Chris. I am currently working on my degree in Mechanical Engineering, and I co-op at Bosch in Farmington Hill in the Diesel Systems division. I live in West Bloomfield, Mi over work term, so if you're nearby hit me up! I chose to go to KU because the work/school year set up was too perfect to pass up. I love to listen to music and hang out friends in my free time. I also go to as many concerts as possible, and enjoy seeing all of my favorite artists live. I am an Eagle Scout as well, and with that comes my love of outdoor activities. This past summer, I went to Electric Forest Music Festival, where I was able to combine all of those hobbies of mine into one!
I am very happy with my first year at Kettering, and I am very excited to be given the opportunity to experience Greek Life with the friendly people of Delta Tau Delta Fraternity, and look forward to how I will be able to grow in character and the lifetime friendships that be formed in these coming years.
New Member Spotlight: Ansu Jammeh
Sun Nov 29, 2015 5:54 pm // comments // admin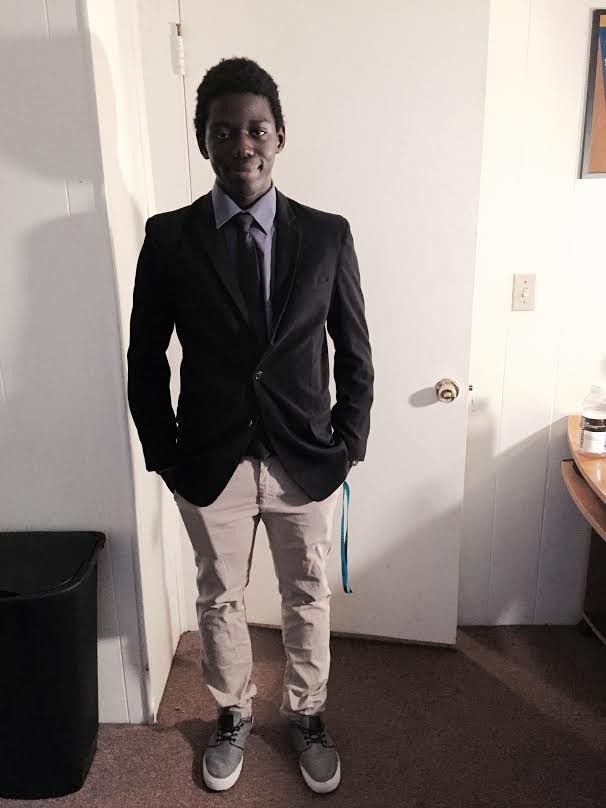 My name is Ansu Jammeh. I was born on November 15, 1996 in Warren, Michigan. I am majoring in Electrical Engineering and I Co-op at North American Lighting in Farmington Hills, MI holding a position as an Engineering Technician in the Testing Department. In my free time I enjoy playing soccer, listening to music, creating DJ set lists and playing Yu-Gi-Oh. I chose to study at Kettering University because I thought it was the best choice for my future and would teach me the most through experience in the job field and a traditional engineering education. I chose to become a member of Delta Tau Delta because I have found I can have a family here and I am more than just a number to the organization.
Painting Ele's Place
Mon Aug 31, 2015 10:34 am // comments // admin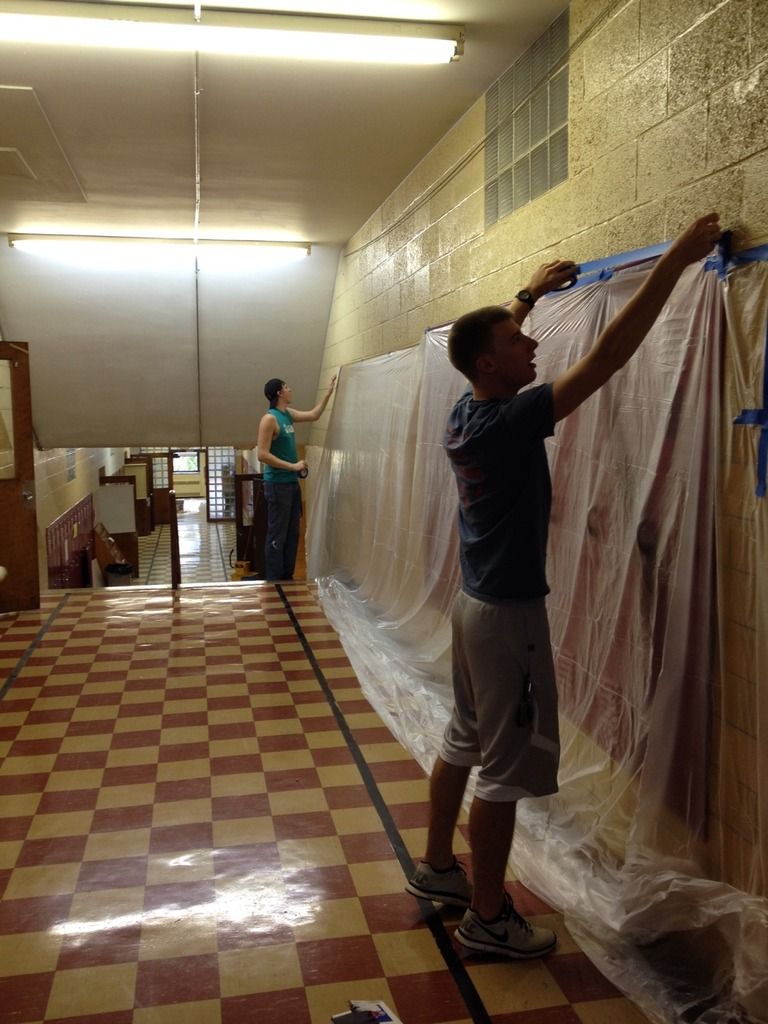 This past Saturday some of the brothers made their way back to Flint to join volunteers of all ages in preparing the Ele's Place new location for its impending opening. Brothers Ondersma (left), Novak (right), and Ferguson (behind the camera) spent between three and four hours taping off surfaces and painting to get the place properly up to snuff. At the end of the day the organizers were blown away by how so much was accomplished in so little time. In 4 hours the entire ~100ft hallway had 1 ½ coats, and several rooms had been fully painted. Overall the event was a great success.
From their website: "Ele's place is a healing center for grieving children and teens. Before coming to Ele's Place, many grieving children feel alone and keep their feelings inside, not wanting to burden their parents or other family members. Often, friends don't seem to understand if they haven't had a similar experience. But each week at Ele's Place, hundreds of grieving children and teens find a warm and welcoming place to meet new friends who really understand how they feel, while they begin to heal after the death of a loved one."
Their new location in Flint is in a donated space at Holy Redeemer School in Burton, Michigan. It was in need of renovation and we were happy to help.
Please don't forget to check out our upcoming JDRF walk in Traverse City if you haven't already!
http://www2.jdrf.org/site/TR?team_id=18 ... V9oNow77kQ
Admin Retreat Summer 2015
Mon Aug 24, 2015 8:47 pm // comments // nnimitz
Brothers,
Thank you to those of you who attended this semester's admin retreat, and a big thanks to Brother Clark and his family for hosting the meeting. With next term being both a new member initiation term and a rush term, it's more important than ever that we continue to exemplify what it means to be a good Delt. We should always reach out to support our brothers, including Brother Gagnon, who has recently suffered a head injury due to an automobile accident. Caleb is still undergoing memory treatment, and it is yet unknown about whether or not he will be able to return this next fall term. If you can, make sure to send your support to him.
Be sure to not forget to try your best to participate in some philanthropy services while there is still time this summer. If unsure about what opportunities there are for participating, one can always contact our philanthropy chair, Aron Furguson, or look for opportunities for community service in local ads. As stated previously, we will be taking a trip up to Traverse City to take part in the JDRF walk up there on the weekend of the 19th. It's a great trip and for a great cause, so don't be afraid to ask about car pool opportunities.
Additional upate: New features will be coming to the website soon! Our website team is currently looking into new ways to represent our Fraternity on the internet. Lots of new features are in the works including a donate to philanthropy button, live facebook and twitter feeds, and a whole new redesigned look to accommodate people who do not currently live in the 90s. More on this will come later.
Enjoy the rest of your work term Delts, and get ready for an amazing fall term at Kettering.
Traverse City JDRF Walk Philanthropy Opportunity
Wed Aug 12, 2015 1:36 pm // comments // nnimitz
Hello Everyone,
Heads up, we have one more month until the JDRF walk in Traverse City arrives on Sept. 19th! If you are not already signed up, feel free to here:
http://www2.jdrf.org/site/TR?team_id=18 ... V9oNow77kQ
(All donations will also be received with eternal gratitude.)
Many of us will be making the trip on Friday to Brother Doxen's cabin in North Port, MI. Alumni will be welcome to join us if they wish. You may contact him in order to receive the address and the preferred time of arrival.
The walk itself will begin at 9:30AM, with check-in lasting an hour beforehand. The walk is 2 miles long, and along the coast of the West Arm Grand Traverse Bay.
The walk is about more than just having an absolute blast, however. Be sure to continue asking for donations from people you know. So far we have raised $10 out of our $1000 goal. We can do a lot better than this. Please remember that every dollar counts in the fight against Type 1 Diabetes, a disease affecting 1.24 Million Americans, including about 200,000 youth (less than 20 years old).
For more information regarding T1D, please refer to this site:
http://jdrf.org/about-jdrf/fact-sheets/ ... tes-facts/
Of course, for those who will not be joining us there are other Philanthropy Opportunities. The Junior League of Flint recently requested our aid in painting the inside of the Ele's Place facility in flint. They are in need of 50+ volunteers from Wednesday the 26th to Saturday the 29th from 5-10pm. Please contact Brother Ferguson, our new philanthropy chair, if you are interested in helping these people.
Another Spring Term Over...
Tue Jun 30, 2015 2:50 am // comments // Anonymous
It's time for the brothers of DTD:EI-B to move on to another work term. Once again we've studied hard all term and have performed admirably on our finals. While we'll miss our brothers traveling out of state for their co-ops, like Brother Drilling going down to Mexico with Magna, Brother Erdmann going to Georgia with Freudenberg-Nok and Brother Daleo going to California with Tesla, we look forward to seeing each other as we plan our escapes from the day to day grind. One escape we're planning is an annual trip to Traverse City to raise money for the JDRF Walk to cure Diabetes on September 19th! For those of you that want to have a good time and raise money for a good cause, don't hesitate to contact us and join!
New Member Spotlight: Wyatt Gallaty
Tue May 26, 2015 7:36 pm // comments // mclifton
My name is Wyatt Joel Gallaty. I was born on November 10,1994 in Lompoc California. I am working toward a Mechanical Engineering degree with a business minor and I Co-op at Net Shaped Solutions in Canton, MI. In my free time I listen to music, drum, read, and play video games. When I go outside I golf and play baseball. I am also a fan of shooting any type of gun I can get my hands on. I came to Kettering University because it was near to home and it had a good reputation for engineering. I also really liked the idea of Co-op work instead of
only classes. I am working to become a member of Delta Tau Delta because the people here are some of the coolest I've been with. With this group of individual personalities, the unique traits get to shine through and it allows us to be the best people we can be.


Click here to see older front-page articles..